Protect Yourself And Your Loved Ones With High Quality Self Defense Training
You don't want to be caught in a situation of violence without the proper preparation. And with our Self Defense training at Super Human Fitness and Martial Arts in Hershey, you won't have to.
We're proud to offer multiple self-defense training systems to meet the needs of our diverse clientele, including men and women of all ages and backgrounds.
Our system includes training in all possible positions on the ground including escapes, ground striking, dealing with possible weapons etc and live positional drills. Join us for a walk-in class every Wednesday from 6-9 for just $15.
Fill out the short form on your screen to learn more.
Learn Practical Self Defense For A Street Fight Or Worse
Due to its unpredictability, self-defense requires the most comprehensive training of any area of martial arts. That's why our self-defense classes include training in kickboxing, Filipino weapons systems, and BJJ so you can be ready for any scenario.
In general, our approach to self-defense is as follows:
Avoidance of physically dangerous situations through awareness of surroundings
Passive resolution of potentially dangerous situations after a being approached by a potential assailant
Escaping the situation with minimal physical confrontation
Using a weapon if there is one available
Kickboxing to stay on your feet and create an opportunity for escape
Utilizing Brazilian Jiu-Jitsu if you fall or are tackled to subdue an attacker or escape
Track Your Progress With Precision
At Super Human Fitness and Martial Arts, we're working hard to help you take steps forward every single day. Our Self-Defense system includes a rotation of classes including:
Mondays/Sundays: Stance and footwork basics for boxing and kickboxing plus technique basics for ground movement.
Tuesdays/Thursdays: Striking and knives plus improvised weapons from both standing and on the ground.
Fridays: Open mats
AND we're providing personal teaching videos for students with a focus on technical differences for bigger and smaller opponents.
PLUS Check Out Our Innovative Women's Only Self-Defense
We all know women face unique threats in their everyday lives. Don't face them unprepared.
Our Women's Only Self-Defense training in Hershey will help you:
Defend against sexual assault
Become aware of potentially dangerous situations
Avoid uncomfortable situations
Escape an attack with speed and efficiency
Combat an attacker either standing or on the ground
There's no way to predict when and how you might have to defend yourself. But with Super Human Fitness and Martial Arts, you can rest easy knowing you're ready for anything.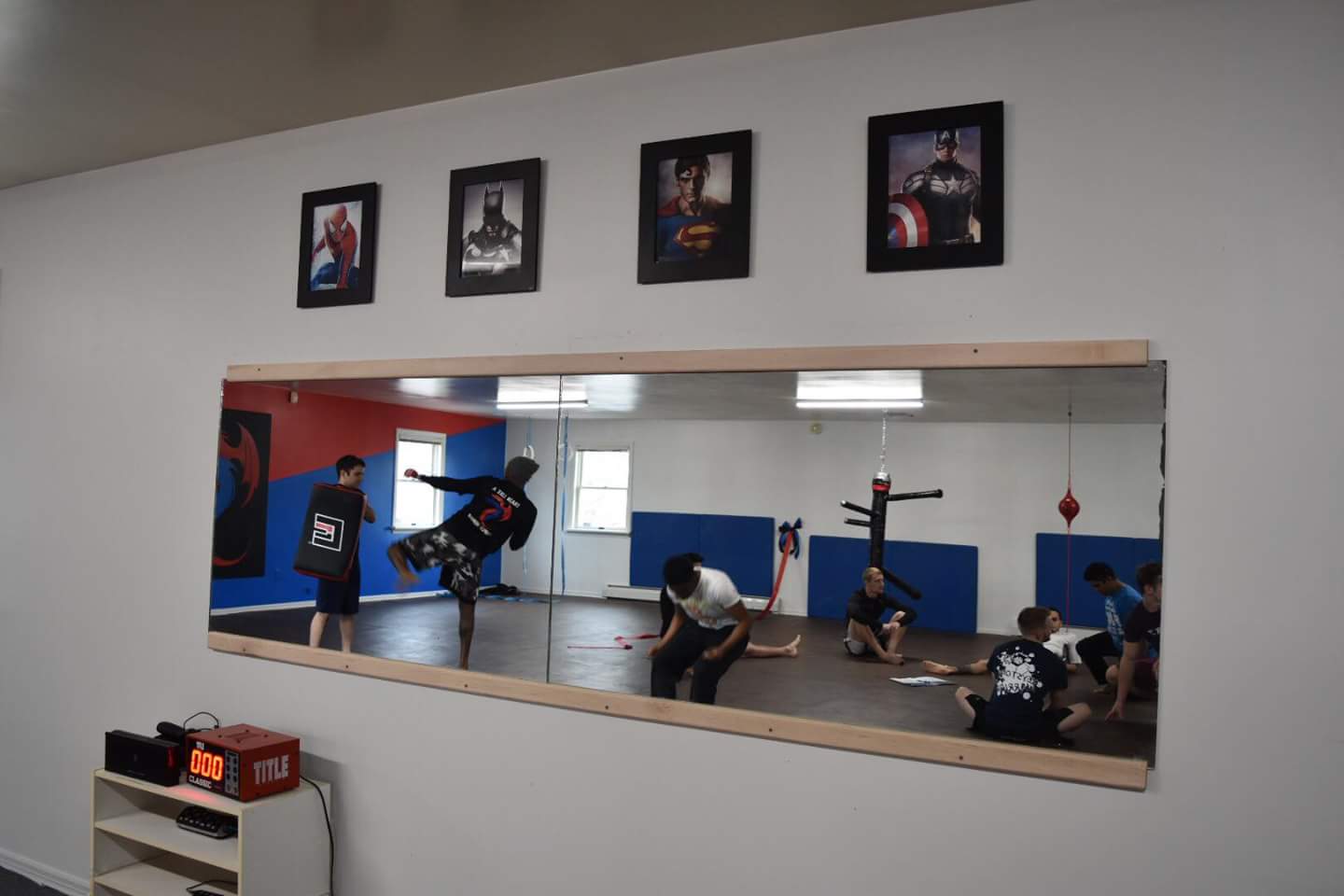 Get Started Today With The Best Self-Defense Training In Hershey
Think outside of the box with our innovative self-defense and women's only self-defense classes in Hershey. We're helping men and women of all ages get stronger and better equipped to protect themselves in dangerous situations.
To get started or to learn more about everything we offer at Super Human Fitness and Martial Arts, just fill out the short form on your screen now!