Master The Art Of Hip Hop, Breakdancing, Popping, Locking, And More With Our Dance Classes At Super Human!
Are you ready to take on the best high-level dance skills in town? Then join us at Super Human Fitness and Martial Arts for Dance Classes that span a wide range of skills and styles. From Breakdancing to Hip Hop, and even House and Salsa basics, our Dance Classes can help you learn in no time and have a blast in the process.
Learn to pop and lock with us today!
You've Never Danced Before? Not A Problem. Our Dance Classes Are Great For All Experience Levels!
We're proud to bring men and women across Hershey and beyond a chance to build their dance skills from the ground up. Our Dance Classes serve as an introduction to these various styles and are taught in 4 levels:
Top Rock: The fundamentals of dancing on your feet
Footwork: Mastering your lower half and how to dance with both your feet and hands on the floor.
Freezes: Holding your bodyweight and various poses.
Power/Flips/Tricks: Putting it all together to manipulate your momentum and rely on both bodyweight and coordination.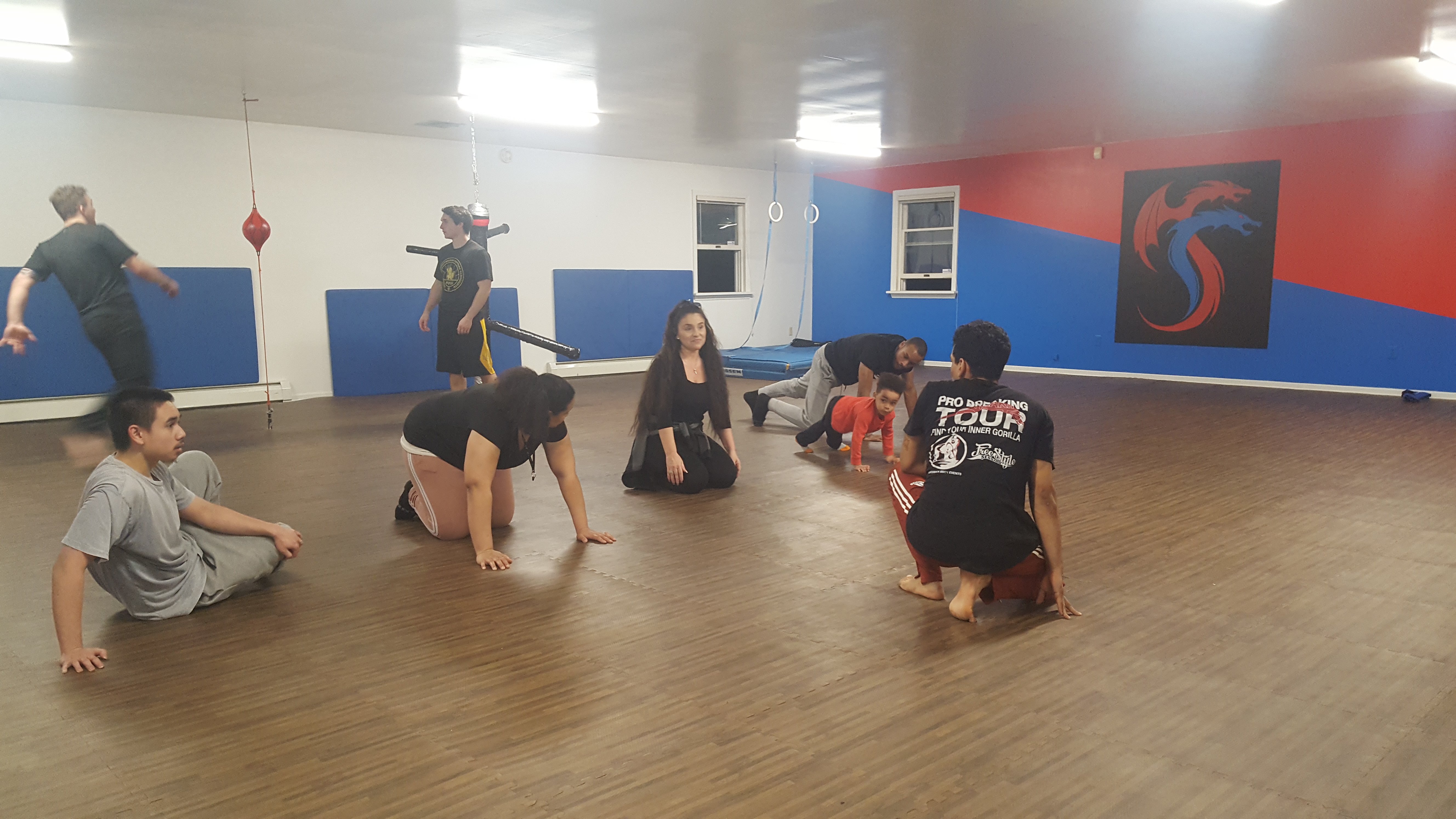 PLUS, Our Dance Classes Can Offer You A Great Way To Stay In Shape
Sure, we're here to help you gain a comfort level on the dance floor. But these Dance Classes are also high-energy fun, keeping your heart racing from start to finish.
From day one at Super Human Fitness and Martial Arts, you'll learn to use muscles across your body that you never knew existed.
And in no time, you can enjoy:
Sustainable fat burn
Improved muscle tone
Boosted cardiovascular health
Incredible self-confidence
Don't Miss Out On The Best Dance Classes In Hershey. Learn More Today!
We're bringing you high-quality Dance Classes right here in Hershey. Don't miss out on your chance to master this skill. Join us at Super Human Fitness and Martial Arts for an incredible experience that you won't soon forget.
Fill out the form on your screen to learn more today!